Hello and welcome
We are a dedicated, experienced and compassionate Occupational Therapy service with the knowledge and expertise to help people live their life to the fullest extent, despite physical, emotional or cultural challenges.
I'm Sarah Sproule, the founder of AdaptLife, and we're here to assist you.
How we work
where you are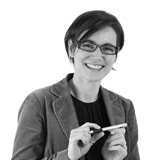 Sarah Sproule
Whatever your circumstances, if you're recovering after surgery or coming to terms with an illness, AdaptLife can assist in developing ways to help you carry on doing the things you enjoy. Whether that means getting back to gardening or remaining at work, together we'll find the right solutions for you.
Setting goals
An AdaptLife therapist will come to your home or workplace. We will spend time learning about you and your daily life and listen to what you really want to achieve, what's important to you. Together we will set goals and objectives.
If your issues are psychological ...
Some of the toughest challenges people can face are of a psychological nature. Very often it is the way a person thinks about themselves and their own capabilities that is the biggest barrier in reaching goals and objectives.
At AdaptLife we view the person holistically so we can fully understand the situation and work with you to overcome barriers.
If you have any questions or would simply like to speak to Sarah in person, please call 085 234 6 234.